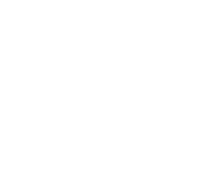 Energy Saving Program
Services of Blue Phoenix Mechanical
Energy Savings Program
An Energy Savings program is important because it SAVES YOU MONEY. Our experience has shown that without a proper Energy Savings Agreement, your HVAC equipment will waste energy dollars and fail more frequently. These failures will stress other critical parts, eventually causing major repairs, resulting in EXPENSIVE premature replacements.
This Energy Savings Agreement will help to keep your equipment running at peak efficiency, providing better indoor air quality, thus creating a more productive work environment. With today's constantly increasing energy costs, this level of performance will keep your energy costs as low as possible.
Using BLUE PHOENIX MECHANICAL, with our over 38 years of experience, assures that work is completed correctly. We use brand name parts wherever possible, and 90% of our service work is completed during the first visit.
BLUE PHOENIX MECHANICAL has the abilities that extend into, but are not limited to, the following areas:
• New Construction and Retrofit
• Custom Sheet Metal work and install
• Computer Server Room Air Conditioning
• Tenant Improvements
• Custom Homes
• Service and Repair (commercial and residential)
• Heat Load Calculations
• Energy Management
• Zoning
Blue Phoenix Mechanical has always been a local, family owned business since 1978
Our allegiance is to our CUSTOMERS rather than to an absentee, out of state owner.
Please use the button below to get a free estimate from our team!
Call us at (480) 272-9550 or send us a message