At Blue Phoenix Mechanical we strive to provide the best in preventative maintenance service so that our PM customers will have peace of mind knowing that their HVAC systems will function properly and efficiently.  Our PM customers receive priority service if a system has a breakdown no matter how busy we are. 
Whether you are a commercial or residential customer, we can handle the job no matter how big or small. 
We offer customized preventative maintenance plans for residential and commercial customers from monthly to annual services depending on the need of the system. 
Preventative Maintenance Breakdown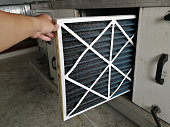 We recommend replacing the air filters at least every quarter in most situations.  We use a minimum of a MERV 8 pleated filter in our service but specialty filters can be requested. 

During each filter replacement visit the technicians will visually inspect and listen to the unit to make sure there are no signs of possible problems.  A lot of information can be quickly gathered from a quick look and listen from an experienced technician.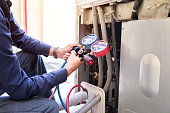 During the spring visit, our technician will tune-up each piece of equipment to get it ready for the summer heat. This includes but not limited to testing all capacitors and motors, flushing out the condensate lines and replacing the fan belt.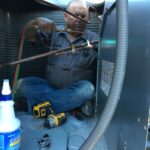 If the technician comes across a needed or recommended repair during the tune-up or visual inspection, a quote for the repair will be provided. 
Preventative Maintenance Plans
Contact us today for more information on our PM's